"We will not tolerate rocket fire and we are prepared to expand the operation and to exact a heavy toll on Hamas," he said.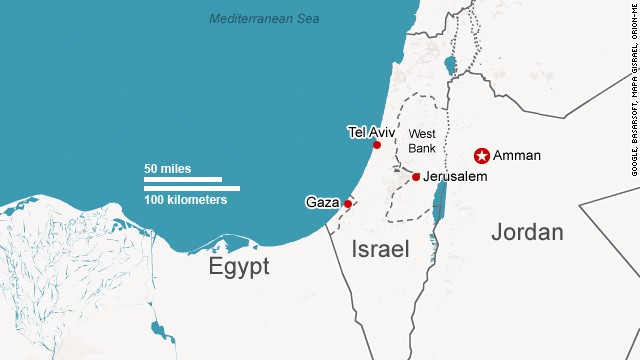 Map of Israel
Militants have fired more than 100 rockets at Israel since Monday night, the Israeli military said on Twitter on Tuesday.
Overnight, Israel ramped up its airstrikes on Hamas in Gaza.
The Israeli military's Operation Protective Edge against Hamas has entered a "substantial phase," with airstrikes hitting around 50 targets, including militant houses and military compounds, Israeli military spokesman Lt. Col. Peter Lerner told CNN.
"We are determined to restore a state of security," he said.
Hamas security sources reported at least 60 Israeli airstrikes across Gaza, including from F-16s, Apache helicopters and drones. At least 24 people were wounded, Palestinian medical sources in Gaza said
The Israeli military has already called up several hundred reservists and is planning to recruit many more to strengthen its positions around Gaza "with a view to possible ground maneuvers," Lerner said Tuesday.