Oakland is having something of a bi-polar June as they swept the Tigers at home to begin the month and then went to Boston as got swept by the Red Sox to stay locked in the AL West cellar.
The Rangers, on the other hand, are only two games behind the division-leading Houston Astros in the loss column as they begin a three-game series in Oakland. That's pretty remarkable when you consider that the Astros have the most wins in the American League and the Rangers were left for dead as recently as the first week of May.
The final climb from here to overtake the Astros won't be an easy one for Texas. It begins tonight with a tough challenge of facing blossoming Sonny Gray. Gray has always pitched well against the Rangers in his young career (allowing just 10 runs to Texas in 58.1 innings pitched spanning eight starts), but he ratcheted that up on Opening Day by one-hitting the Rangers over eight innings.
Gray has used that start to propel himself to a league-low ERA of 1.65 and he hasn't allowed a run against the Rangers in 17 1/3 innings dating back to 2014.
Here's where things get nutty for Texas. Over the next 19 games, through June 28, spanning 20 days, the Rangers will play these three in Oakland before coming home for a three-game series against the Twins. This quick trip to the west coast comes via a stay in Kansas City. After they play the Twins, they play a home-and-home series against the Dodgers for four games. The second leg of that series is in Los Angeles. So, after two games back on the west coast, they travel back to the midwest to play the White Sox for three games in Chicago. They follow up the trip to Chicago by returning home to play the A's again for three games. To top it off, they next fly to a different country and face the Blue Jays in a three-game series.
That's a lot of weird back and forth traveling with no one stop lasting for more than five days and only one day of rest. But it's not just the schedule that's going to be make this a difficult month. If rotations hold, the Rangers will not only face Cy Young contender Gray tonight, but they'll have to battle Zack Greinke and Clayton Kershaw when they play the Dodgers and then take on top-tier left-handers Chris Sale, Carlos Rodon, and Jose Quintana in Chicago.
That's a former Cy Young winner, the reigning Cy Young winner in the NL, a leading contender for the award in the AL, perhaps the toughest left-hander in the AL, perhaps the best young left-hander in the AL, and one of the underrated top left-handers in the AL.
Gulp.
Series Schedule:
Tuesday, June 9 9:05 pm: RHP
Sonny Gray

vs RHP Nick Martinez
Wednesday, June 10 9:05 pm: RHP Jesse Hahn vs RHP
Yovani Gallardo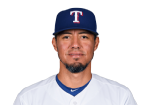 Thursday, June 11 2:35 pm: LHP Scott Kazmir vs RHP
Chi Chi Gonzalez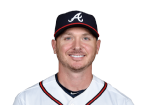 Go Rangers!
Oakland A's (23-36, 5th Place in AL West)
Rangers' Record vs.  A's: 3-4 (2-2 at O.Co)
Oakland's Recent Results: 0-3 swept by the Boston Red Sox at Boston
Oakland's Home Record: 9-17
O.Co Coliseum Park Factors (LHB/RHB): HR: 76/84 - Runs: 93/102
SB Nation A's Blog: Athletics Nation
| | | | |
| --- | --- | --- | --- |
| Match-up: (as of 06/09) | Rangers | A's | Advantage |
| Batting (RAR) | -2.4 (10th) | 5.9 (8th) | A's |
| Base Running (RAR) | 6.8 (5th) | 2.2 (12th) | Rangers |
| Starters (RAR) | 16.0 | 38.8 | A's |
| Bullpen (RAR) | -3.0 (29th) | -0.8 (27th) | A's |
| Defense (UZR) | -5.8 (21st) | -21.8 (29th) | Rangers |
| Overall (UZR + RAR) | 11.6 | 24.3 | A's |
Questions to Answer:
Yay or Nay: The Rangers collect more than one hit off of Sonny Gray tonight?
Who is your Return of the McLemore Approved Player to Watch in this series? (I have a good feeling about Mitch "second on the team with an OPS of .881" Moreland and he seems to hit Oakland well.)
Over/Under: 4.5 Ks by Chi Chi Gonzalez in his start on Thursday afternoon?
What's your guess for line (IP/H/K/BB/ER) by Yovani Gallardo on Wednesday in his first start in Oakland since going just four innings of four-run ball against the A's on Opening Day?
Do you see the Rangers taking at least two games of this series against Oakland to extend their series-winning winning streak to seven straight?